I did a segment with Global News BC to help educate Canadians on Reverse Mortgages as an option.
This could be a great wealth-building tool for those over the age of 55 who are:
Looking to purchase additional property without selling their home
Wanting the freedom of no mortgage payments
Desire a home renovation without accumulating payments or pulling out investments
Looking to consolidate outside and/or high-interest credit card debt
Gift inheritance with a warm hand
Worried about having enough investment income to properly fund retirement
Protecting their government benefits and using their capital tax-free
Or want to go through a divorce without selling their home or having payments
The Reverse Mortgage goes up to approx. 50% of your properties value and there is no stress test to qualify. If you know someone over 55 that would like to review their options watch this segment and share it with someone you care about who may be struggling during these challenging times or who wants to make sure they're protecting their investments.
Click here to watch the Global News segment on Reverse Mortgages.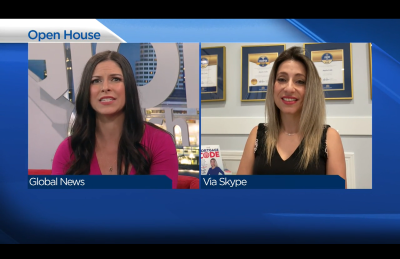 Here's a link to an article I wrote on Reverse Mortgages.
The Reverse Mortgage isn't for everyone, but whatever stage of life you're in we have a mortgage for you. It's all part of your journey and we're always here to help.
Angela Calla is a 16-year award-winning woman of influence mortgage expert. Alongside her team, passionately assisting mortgage holders get the best mortgage, and educating them on The Mortgage Show on CKNW for over a decade and through her best-selling book The Mortgage Code available on Amazon. To purchase the book click here: The Mortgage Code. Proceeds from all sales will be donated to Access Youth Outreach Services. Angela can be reached at callateam@dominionlending.ca or 604-802-3983.