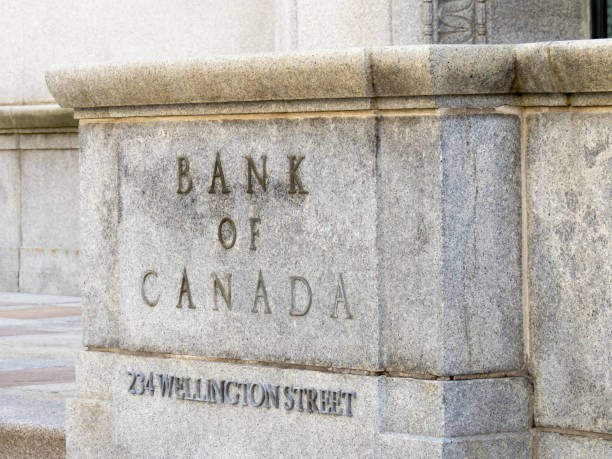 BENGALURU, Aug 30 (Reuters) – The Bank of Canada is expected to hold its key interest rate steady at 5.00% on Sept. 6 and stay at that level through at least the end of March 2024, according to a majority of economists in a Reuters poll, with a small but growing minority expecting one more rate rise.
Inflation, which the Canadian central bank targets at 2%, rose more than expected to 3.3% in July, and further price rises continue to be the upside risk to expectations the BoC has already reached its terminal rate.
The housing market, where prices surged about 50% during the coronavirus pandemic and have fallen only about 10% from their peak, is also showing signs of a revival, with forecasters in a separate Reuters poll raising price expectations for this year.
For the time being, an expected slowdown in economic growth to 1.1% in the second quarter and a rise in the jobless rate gives Bank of Canada policymakers plenty of room to leave interest rates unchanged next week.
Thirty-one of 34 economists polled Aug. 24-30 expect no change to the central bank's overnight rate (CABOCR=ECI), with the remaining three expecting a 25-basis-point rise. Interest rate futures are pricing in no change next week, but are nearly split over whether rates rise once more.
"Our base case call at the moment is for them to keep the overnight rate steady at 5.00% … (and) throughout the rest of this year," said Claire Fan, an economist at RBC.
Fan pointed out that by the October meeting, policymakers will have two more job market and inflation reports to consider.
In the latest poll, eight of 34 economists expect one more rate rise to 5.25% by the end of this year, compared with only one in a July poll. In response to an additional question, 60% of respondents, 12 of 20, said the risk of the central bank raising rates once more from the current level was high.
"We expect the Bank will hold the overnight rate steady at 5.00% through mid-2024 as the full impact of past rate hikes helps push the economy into a moderate recession. Still, additional BoC rate hikes are possible if economic growth is stronger than we anticipate," said Tony Stillo, the director of Canadian economics at Oxford Economics.
A majority of economists, 24 of 34, expect the central bank will keep its policy rate at the current level or higher until at least the end of March 2024. The median shows 50 basis points worth of cuts by the end of June next year, in line with expectations for the U.S. Federal Reserve.
A scenario in which Canadian interest rates stay higher for longer could increase pressure on highly-indebted households, with almost 20% of Canadian mortgages due for renewal next year.
The Aug. 14-29 poll of 13 property analysts forecast average home prices would fall 5.0% this year, less severe than the nearly 9% drop expected just three months ago. Analysts expected a 12% fall in home prices at the beginning of the year.
"We're not anticipating further rate increases from the Bank of Canada, but that threat alone is enough to keep buyers on the sidelines for the rest of this year," said Sal Guatieri, senior economist at BMO Capital Markets.
"It won't be until early next year … when it becomes clear the bank's next move is to lower rates, that we'll see the housing market strengthening once again."
The prospect of higher mortgage repayments on ever-more expensive property, along with record immigration, is expected to drive further demand for rentals.
When asked what will happen to average rents for the rest of 2023, all 10 analysts said they would either rise slightly (5) or rise significantly (5). A majority of analysts also said rental affordability would worsen over the coming year.
"I think rents will continue to rise across Canada because of the shortage of housing that we're seeing and the underlying sturdy demand," BMO's Guatieri said.
(courtesy of reuters.com)
---
Angela Calla is an 19-year award-winning woman of influence which sets her apart from the rest. Alongside her team, Angela passionately assists mortgage holders in acquiring the best possible mortgage. Through her presence on "The Mortgage Show" and through her best-selling book "The Mortgage Code", Angela educates prospective home buyers by providing vital information on mortgages. In light of this, her success awarded her with the 2020Business Leader of the Year Award.
Angela is a frequent go-to source for media and publishers across the country. For media interviews, speaking inquiries, or personal mortgage assistance, please contact Angela at hello@countoncalla.ca or at 604-802-3983.
Click

here

to view the latest news on our blog.