In this current ultra-low interest rate environment, I thought it would be a good time to remind those of you with variable-rate mortgages and balances on your lines of credit to take advantage of your current low payments NOW so that you can prepare for if or when rates begin to rise.
With rates being this low, you are likely savings tens, hundreds, or thousands of dollars right now! I often recommend taking a look at what you *could* be paying if you had a higher rate mortgage and then setting aside that difference each month into a savings account. That way, if or when rates start to rise, you will have a slush fund to draw from. If they don't, you'll have a nice savings cushion to either continue building upon or to use as a lump-sum prepayment to pay down your mortgage principal (don't forget – those prepayment privileges are there for you to utilize!).
For example, let's say you have a $500,000 mortgage balance right now with a 5-year variable rate of 1.50% and a 25-year amortization compared to an estimated 5-year fixed rate of 2.79%.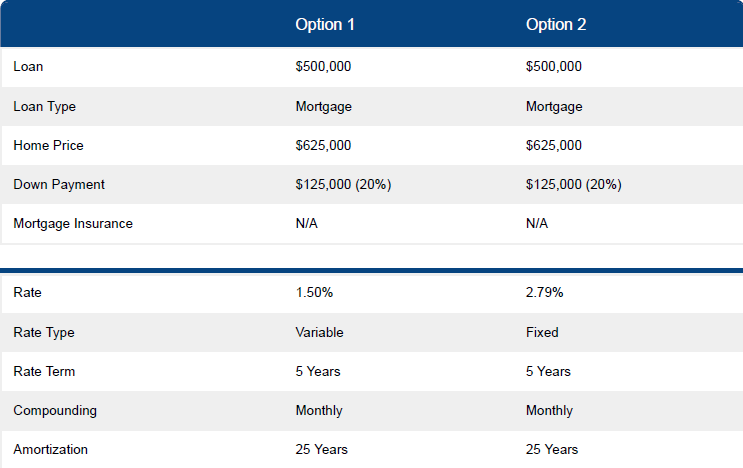 The monthly payments for each would be $1,999.68 and $2,312.68, respectively. If you set aside that $313 difference per month, you would have an extra $3,756 saved in one year, if rates remain the same. After a five-year mortgage term, that money saved equates to $18,780! Wrap that up into a one-time prepayment and you are knocking off one year and one month off your total mortgage.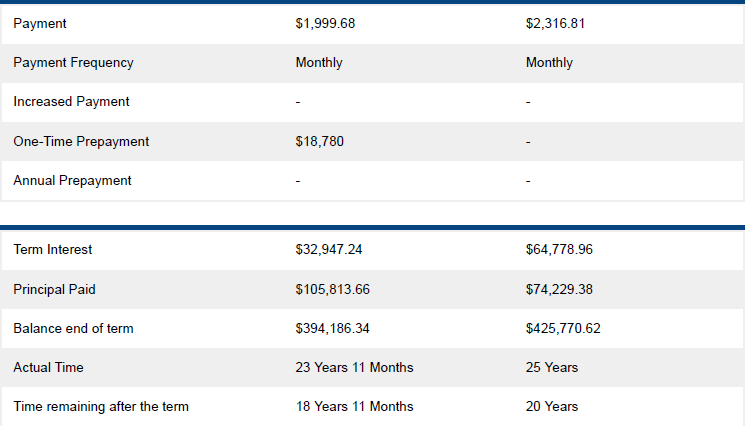 After another few more years, that becomes a tremendous amount of equity that can be used to consolidate your debt or further invest in yourself and your family!
Hope this helps some of you! Have a great weekend! ☀️
---
Angela Calla is a 18-year award-winning woman of influence which sets her apart from the rest. Alongside her team, Angela passionately assists mortgage holders in acquiring the best possible mortgage. Through her presence on "The Mortgage Show" and through her best-selling book "The Mortgage Code", Angela educates prospective home buyers by providing vital information on mortgages. 
In August of 2020, at the young age of 37, Angela surpassed $1 Billion dollars in funded personal mortgages. In light of this, her success awarded her with the 2020Business Leader of the Year Award.
Angela is a frequent go-to source for media and publishers across the country. For media interviews, speaking inquiries, or personal mortgage assistance, please contact Angela at hello@countoncalla.ca or at 604-802-3983.
Click 

 here

to view the latest news on our blog.