The Table Is Set For Rate Cuts In 2024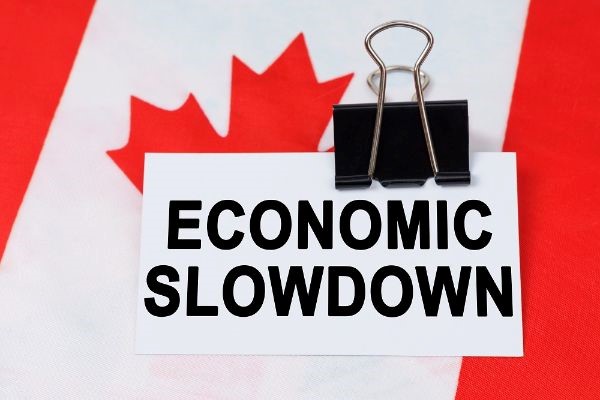 The Canadian economy weakened far more than expected in the third quarter, down 1.1% annually. However, the Q2 figures were revised up significantly from a 0.2% decline to a rise of 1.4%. Such are the vagaries of economic data. The Canadian economy is contracting despite the positive impetus of rapid population growth. Household consumer spending flatlined, and the savings rate rose, confirming that the central bank's aggressive interest-rate hikes are doing their job to slow economic activity.
Statistics Canada also released preliminary data suggesting that GDP grew 0.2% in October, boosted by residential construction and increased oil and gas extraction and retail trade, after the better-than-expected 0.1% expansion in September.
The economic contraction was broadly based. Household spending hasn't been this weak since 2009, except during the pandemic lockdowns. In addition, business investment was particularly feeble, down 14.4% for business equipment and -7.7% for nonresidential construction. Exports also declined 5.1% over the same period.  Investment in residential construction rose 8.3% annualized, the first increase since the beginning of 2022.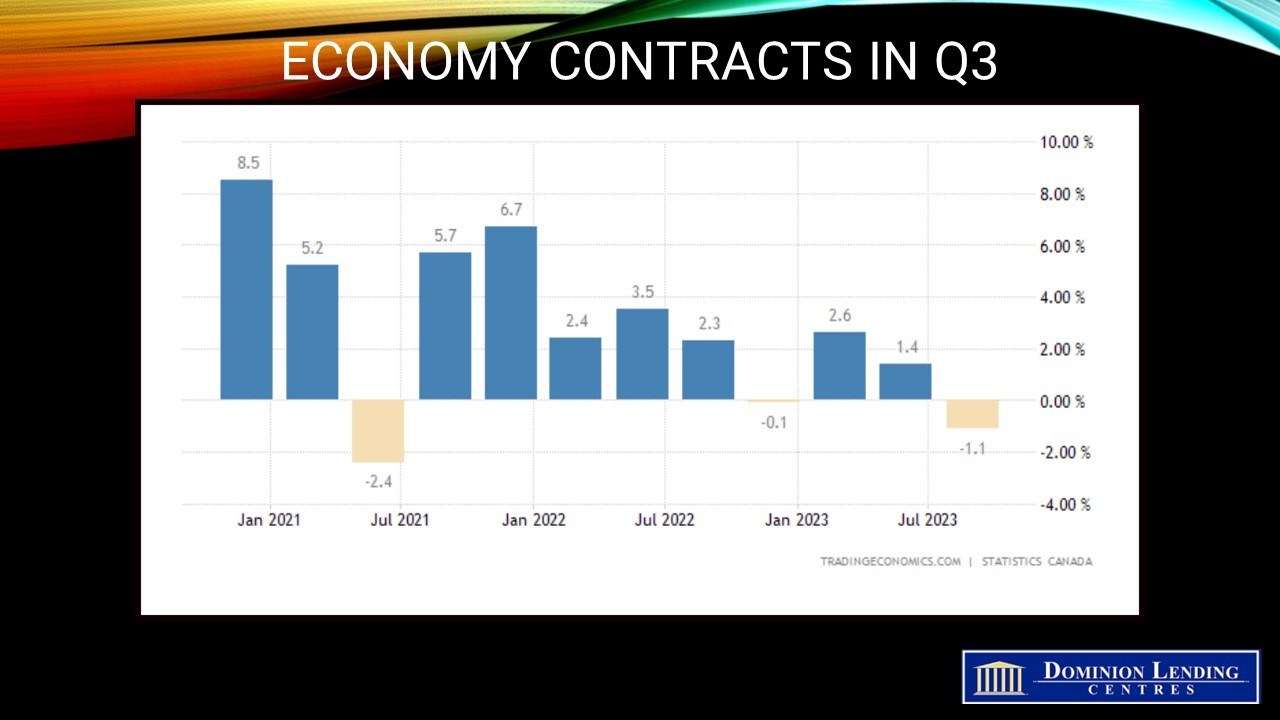 Job vacancy data, also released today, posted another decline, confirming that the economy has weakened and excess demand has been eliminated. On a per capita basis, Canada's economy has contracted for the second consecutive quarter.
Tomorrow, Statistics Canada will release the labour market report for November.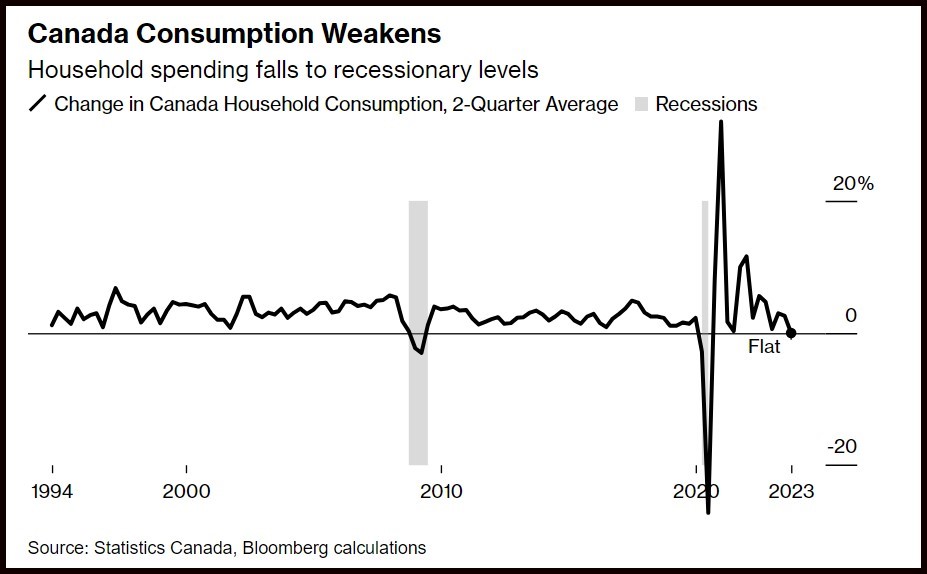 Bottom Line
Today's release is welcome news for the Bank of Canada. Tiff Macklem said last week that the Bank's interest rate hikes were doing their job to return inflation to its 2% target. The Governing Council meets once again on December 6th. We expect a more dovish press release suggesting that the policy rate has likely peaked. Market-driven interest rates have fallen sharply since early October, taking fixed mortgage rates down significantly (see chart below).
Traders in overnight swaps are betting the Bank of Canada will loosen monetary policy as early as April 2024, little changed from before the release. I expect that the Bank of Canada will gradually cut interest rates beginning in the second quarter of next year, taking the overnight rate down 200 basis points to 3.0% by year's end.

(Article courtesy of Der. Sherry Cooper, Chief Economist, DLC)
---
Angela Calla is an 19-year award-winning woman of influence which sets her apart from the rest. Alongside her team, Angela passionately assists mortgage holders in acquiring the best possible mortgage. Through her presence on "The Mortgage Show" and through her best-selling book "The Mortgage Code", Angela educates prospective home buyers by providing vital information on mortgages. In light of this, her success awarded her with the 2020Business Leader of the Year Award.
Angela is a frequent go-to source for media and publishers across the country. For media interviews, speaking inquiries, or personal mortgage assistance, please contact Angela at hello@countoncalla.ca or at 604-802-3983.
Click

here

to view the latest news on our blog.