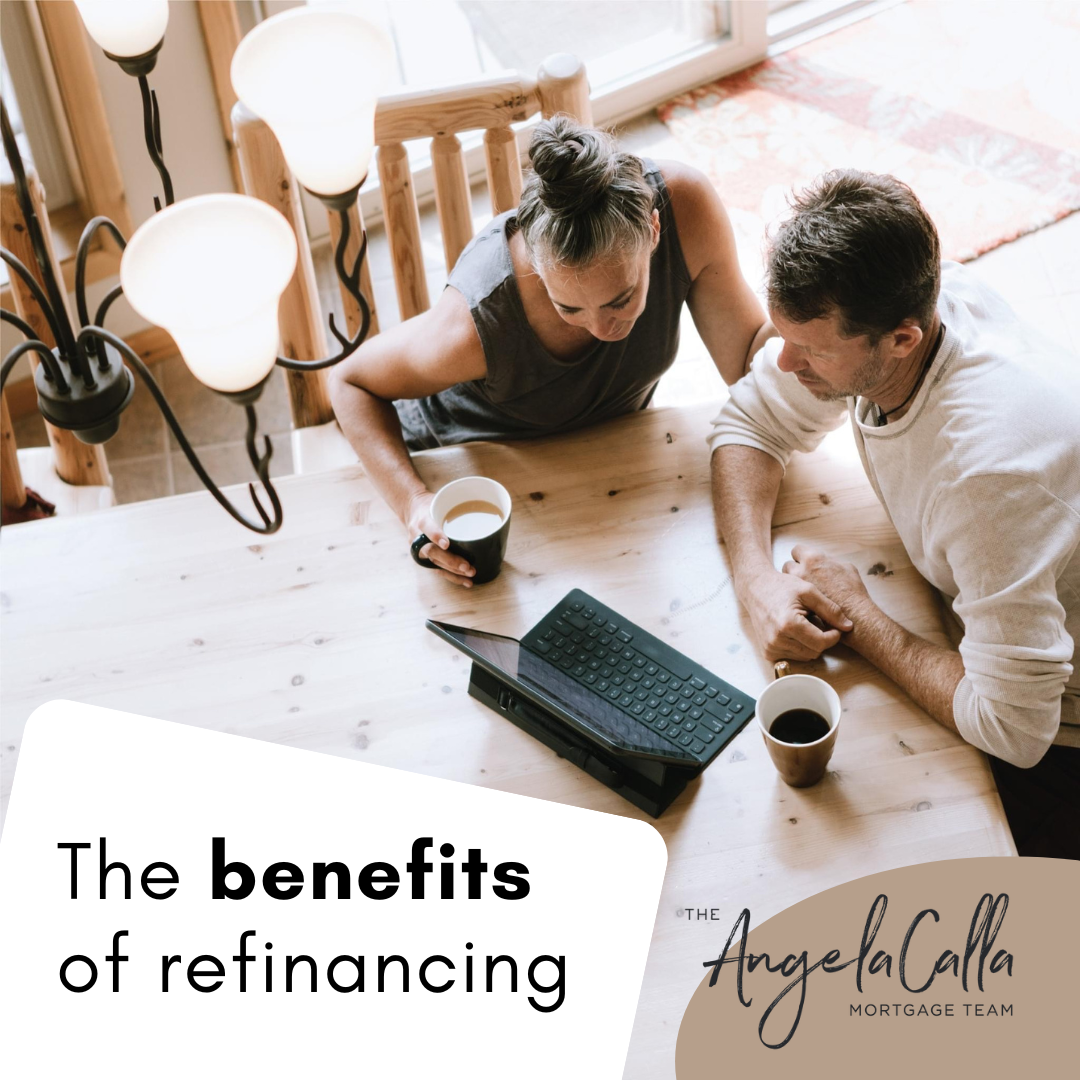 The Benefits of Refinancing:
– Access a lower interest rate than the rate on your other debts;
– Consolidate your debt into one, simple & convenient payment;
– Modify your current mortgage by extending or reducing the number of years remaining on your mortgage amortization;
– Access equity within your home to complete home renovations;
– Access home equity to invest in stocks, education or other real estate.
There are many potential benefits to refinancing and we can help. Ask us how.
– We've got a Mortgage for that! –
---
Angela Calla is an 18-year award-winning woman of influence which sets her apart from the rest. Alongside her team, Angela passionately assists mortgage holders in acquiring the best possible mortgage. Through her presence on "The Mortgage Show" and through her best-selling book "The Mortgage Code", Angela educates prospective home buyers by providing vital information on mortgages. In light of this, her success awarded her with the 2020Business Leader of the Year Award.
Angela is a frequent go-to source for media and publishers across the country. For media interviews, speaking inquiries, or personal mortgage assistance, please contact Angela at hello@countoncalla.ca or at 604-802-3983.
Click

here

to view the latest news on our blog.