Are you a happy Angela Calla Mortgage Team client? We have just launched an exciting new contest – #ThanksDLC – and I want to invite you to enter to win a cash prize!
All you have to do is submit a short video (30 to 60 seconds) about your experience working with my team. Did we exceed your expectations when I helped you get the best possible mortgage? Did you like that there was no fee for my service? How about how easy it was to work with the Angela Calla Mortgage Team?
Ten videos will be selected and then be made into professionally shot TV commercials. PLUS all ten finalists will earn a cash prize!
Here's how you get started:
Take your smart phone, your tablet, your computer or simply your plain ol' camera and shoot a 30 to 60 second video. Upload it to https://dominionlending.ca/thanksdlc/ and send it to me acalla@dominionlending.ca before Friday August 14th, 2015.

Next, think about all the great things you can buy for your beautiful home with the $5,000 top prize or one of the nine $1,000 semi-finalist awards. Of course, you will have to put up with all the fame and glory that comes along with Dominion Lending Centres turning your video into a nationally broadcast TV commercial!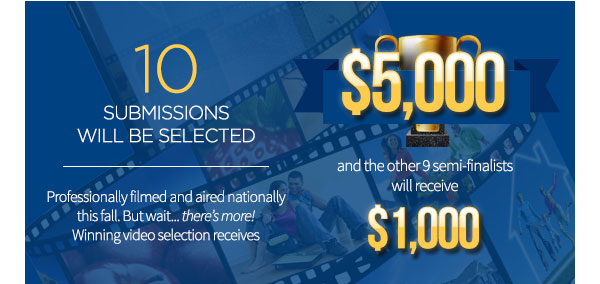 Finally, here are some simple DO's and DON'T's so you have the best chance of winning one of the prizes: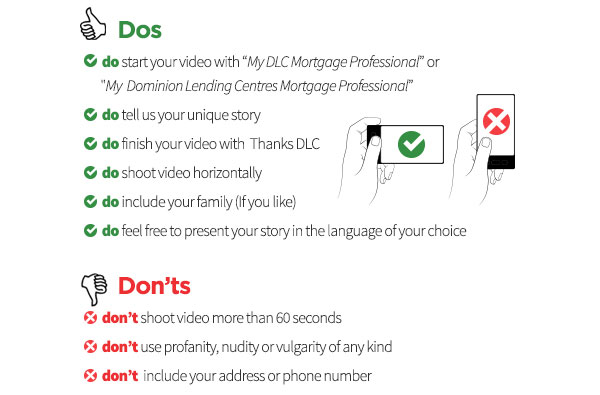 This is an exciting contest and I cannot thank you enough for getting involved!
Good luck and If you have any questions, please let me know.