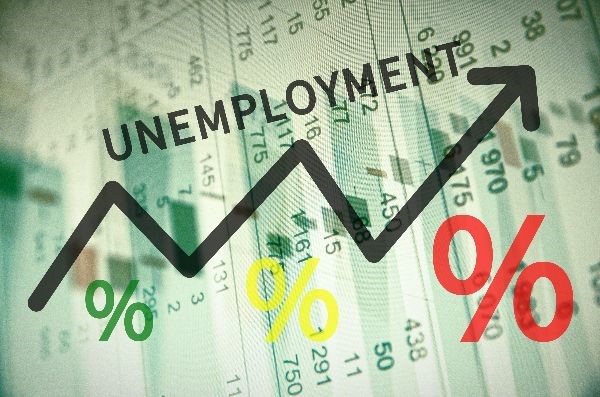 Weak October Jobs Report Likely Takes Further BoC Rate Hikes Off The Table
Today's StatsCanada Labour Force Survey for October was weak across the board. Total job gains were meagre, full-time jobs fell, hours worked were flat, wage inflation eased (a bit), and the unemployment rate rose.
Employment changed little in October, up only 17,500 (0.1%), after rising 64,000 in September and 40,000 in August. The employment rate—the proportion of the working-age population with a job—fell 0.1 percentage points to 61.9% in October, as the population aged 15 and older increased by 85,000 (+0.3%).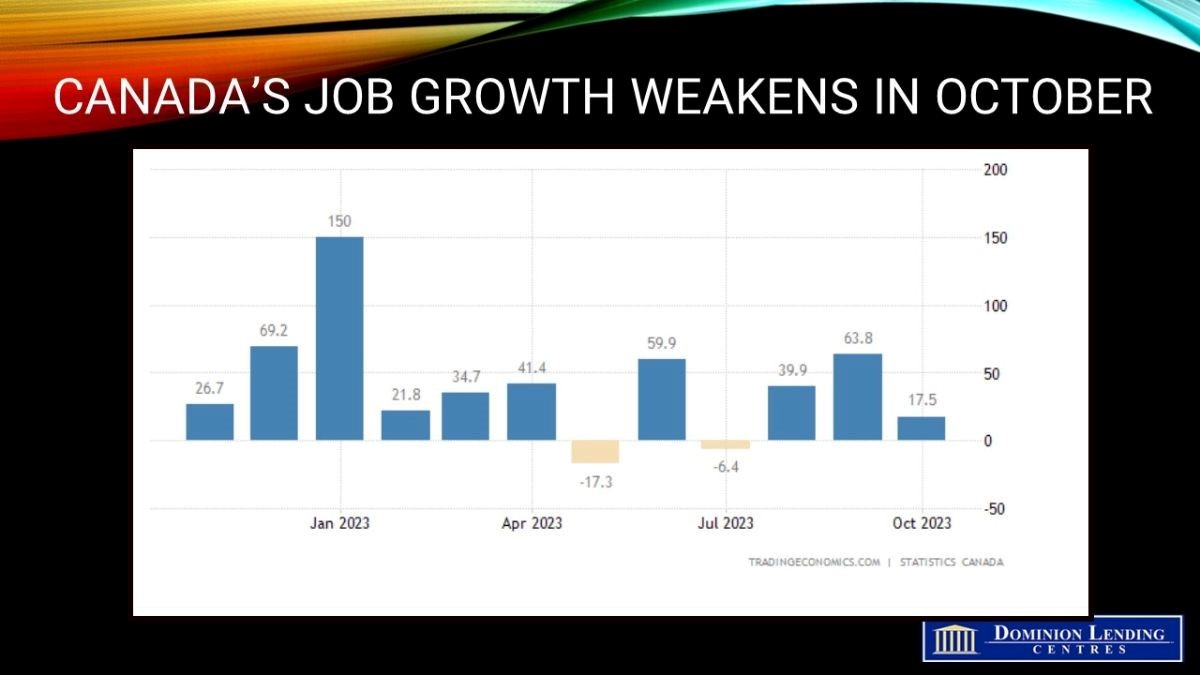 Most notably, the unemployment rate rose 0.2 percentage points to 5.7%–its fourth monthly increase in six months and its highest level in 21 months, adding evidence to a weakening economy. The latest monthly GDP figures released earlier this week point to a flat to negative growth rate for the third quarter this year. Final data will be released later this month, but today's numbers suggest that the overnight policy rate at 5.0% has peaked. The pace of employment gains is running below labour force growth from record population increases. It indicates that labour demand is cooling while supply is catching up quickly. The Bank of Canada expects the economy to move into modest excess supply in the fourth quarter, helping to reduce consumer price inflation.
As unemployment has increased and job vacancies have decreased in recent months, the labour force participation rate—the proportion of the population aged 15 and older that was either employed or looking for work—has remained relatively high. The participation rate in October (65.6%) was unchanged from the previous month and up 0.2 percentage points on a year-over-year basis.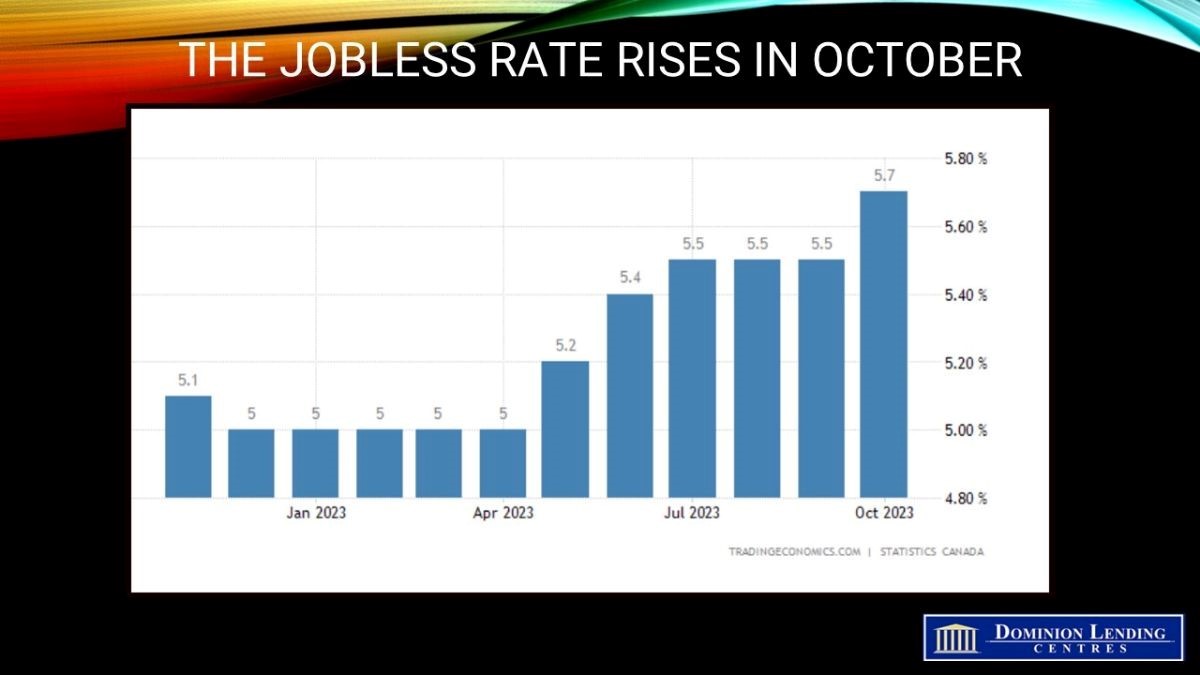 The most significant job gains were in construction, rising by 23,000, more than offsetting a decline of 18,000 in September. The most economically sensitive sectors posted job losses. These included manufacturing, wholesale and retail trade, finance, insurance, real estate, and rental and leasing, as well as accommodation and food services.
Wage inflation continues to be troubling for the central bank. On a year-over-year basis, average hourly wages rose 4.8% in October, following an increase of 5.0% in September.
Bottom Line
The Bank of Canada meets once again on December 6th. Before then, we will see another CPI inflation report on November 21, Q3 GDP on November 30 and the November Labour Force Survey on December 1. Given the Bank's general reluctance to hike rates just before the holiday season, the Bank of Canada will remain on the sidelines.
Judging by today's weaker-than-expected employment report in the US as well, the Fed will also hold their pause for the remainder of this year.
Rate relief, however, is still many months away. The central banks will want to see inflation at 2% with the belief that it will remain there before they begin to cut interest rates. That will happen, but probably not before next summer. According to Bloomberg News, "Traders in overnight swaps brought forward their expectations for when the Bank of Canada will start loosening policy, and are now betting policymakers will cut interest rates by 25 basis points in July, from September a day ago."
Article courtesy of Dr. Sherry Cooper, Chief Economist, Dominion Lending Centres
---
Angela Calla is an 19-year award-winning woman of influence which sets her apart from the rest. Alongside her team, Angela passionately assists mortgage holders in acquiring the best possible mortgage. Through her presence on "The Mortgage Show" and through her best-selling book "The Mortgage Code", Angela educates prospective home buyers by providing vital information on mortgages. In light of this, her success awarded her with the 2020Business Leader of the Year Award.
Angela is a frequent go-to source for media and publishers across the country. For media interviews, speaking inquiries, or personal mortgage assistance, please contact Angela at hello@countoncalla.ca or at 604-802-3983.
Click

here

to view the latest news on our blog.