Mortgages are required to qualify based on the stress test (the higher of 5.25% or your actual contract rate + 2%). Fixed rates are over 4%, putting the stress test at over 6%. Many people opt for variables as rates can be as low as 2.3% allowing them to qualify using 5.25% increasing the maximum allowable mortgage.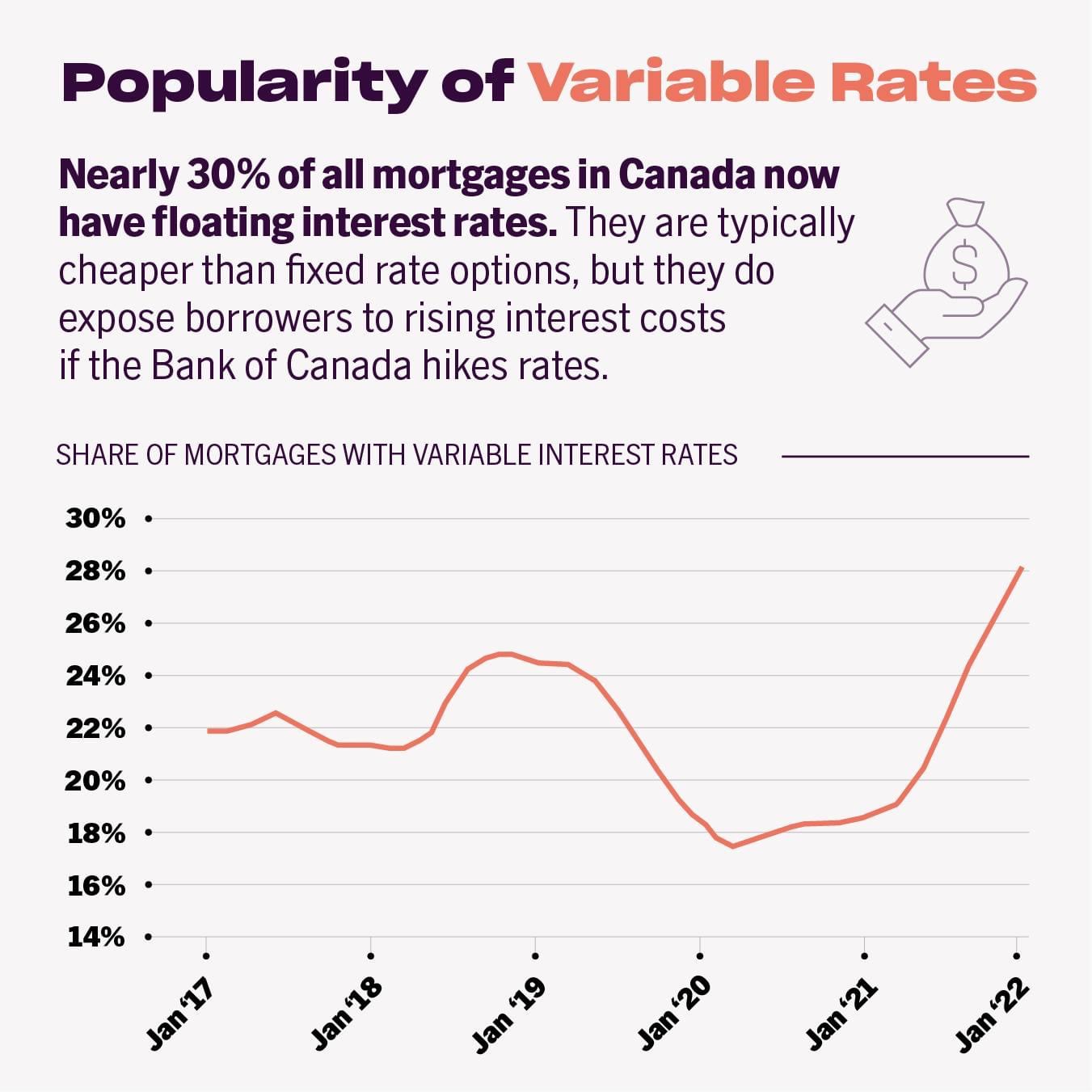 As an example, if we took a conventional insured mortgage of $100,000 with a fixed 4.29 rate and a 25-year amortization, the qualifying rate is then 6.29, requiring a $20,000 income. The same mortgage with a 5.25 max variable rate would only require $18,000 income.
Therefore the difference between a fixed-rate and variable-rate mortgage in qualifying rates is about 11%.
---
Angela Calla is an 18-year award-winning woman of influence which sets her apart from the rest. Alongside her team, Angela passionately assists mortgage holders in acquiring the best possible mortgage. Through her presence on "The Mortgage Show" and through her best-selling book "The Mortgage Code", Angela educates prospective home buyers by providing vital information on mortgages. 
In August of 2020, at the young age of 37, Angela surpassed $1 Billion dollars in funded personal mortgages. In light of this, her success awarded her with the 2020Business Leader of the Year Award.
Angela is a frequent go-to source for media and publishers across the country. For media interviews, speaking inquiries, or personal mortgage assistance, please contact Angela at hello@countoncalla.ca or at 604-802-3983.
Click

here

to view the latest news on our blog.