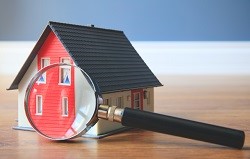 Spring is a great time to consider doing an annual mortgage check-in!
Organizing a quick mortgage review each year can help provide peace of mind and ensure you're on-track your future goals while still ensuring you're able to manage the monthly payments
With interest rates on the rise, a mortgage check-up is a great opportunity to review your current situation and potential options, including taking a look at your current mortgage rates and terms. For instance, perhaps now is a good time to consider locking in your variable rate mortgage to a fixed term?
This is also a great time to look at your payment frequency for potential savings, such as moving to an accelerated bi-weekly plan versus monthly (or vice versa if you are finding it difficult to meet your current payments). On the other hand, if you have extra savings you want to put on your mortgage, this is a good time to review your pre-payment privileges to do an annual lump-sum payment of 15-20%, or increase your monthly payment amount to get your mortgage paid off more quickly!
Overall, your annual mortgage check-up is a great opportunity to touch base and discuss any life changes, your current situation and future goals to ensure that your mortgage continues to work for you and you have peace of mind all year long. Please don't hesitate to reach out to me any time to book your check-up!
(This article is courtesy of the April 2022 DLC Newsletter)
---
Angela Calla is an 18-year award-winning woman of influence which sets her apart from the rest. Alongside her team, Angela passionately assists mortgage holders in acquiring the best possible mortgage. Through her presence on "The Mortgage Show" and through her best-selling book "The Mortgage Code", Angela educates prospective home buyers by providing vital information on mortgages. 
In August of 2020, at the young age of 37, Angela surpassed $1 Billion dollars in funded personal mortgages. In light of this, her success awarded her with the 2020Business Leader of the Year Award.
Angela is a frequent go-to source for media and publishers across the country. For media interviews, speaking inquiries, or personal mortgage assistance, please contact Angela at hello@countoncalla.ca or at 604-802-3983.
Click

here

to view the latest news on our blog.