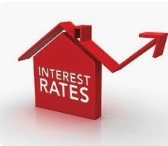 Roughly 50% of the prices in the CPI are growing more than 5%, which is still very concerning for the Bank of Canada. Market rates moved up meaningfully on the news. With the 5-year government bond yield well above 4%, fixed mortgage rates will increase this week. The odds of another 25 bps rate hike this fall have risen, but there is still another employment report and the September CPI release before the next announcement date on October 25th.
Gasoline prices in September thus far have already risen to 10% above year-ago levels, so September inflation is likely also high. The additional problem for the Bank of Canada is that core inflation measures have also risen and will likely remain sticky on the high side. This has increased the odds of another rate hike this year.
Mitigating the Bank's inflation concerns is the slowdown in economic activity. Employment growth has slowed as the jobless rate rose to 5.5% and job vacancies fell. Excess demand has also fallen. Financial strains in the household, financial and business sectors are emerging as delinquency rates on non-mortgage debt have soared. A pause in BoC rate hikes is warranted, but if the economy starts to pick up again or core inflation continues to hold steady or rise, additional rate hikes cannot be ruled out.
Bottom Line
If you have a renewal upcoming in the next 6 months or are considering a purchase please get your rate hold in with us today
604-802-3983
---
Angela Calla is an 19-year award-winning woman of influence which sets her apart from the rest. Alongside her team, Angela passionately assists mortgage holders in acquiring the best possible mortgage. Through her presence on "The Mortgage Show" and through her best-selling book "The Mortgage Code", Angela educates prospective home buyers by providing vital information on mortgages. In light of this, her success awarded her with the 2020Business Leader of the Year Award.
Angela is a frequent go-to source for media and publishers across the country. For media interviews, speaking inquiries, or personal mortgage assistance, please contact Angela at hello@countoncalla.ca or at 604-802-3983.
Click

here

to view the latest news on our blog.