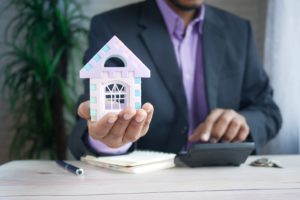 70% of employed millennials are asking the question, "how can I reach my financial and homeownership goals?"
The onboarding process is quite simple and we have developed a way to reach more of these individuals. In the past, we've noticed a trend where employers often recommended us for financial and homeownership help to their employees after we helped them reach their goals. Subsequently, this trend lead us to develop the Employee Mortgage Benefit Program, a program meant for your employees.
As an employer, we want the best possible outcomes for our employees. We care about them, we want to retain them, and we want to incentivize them. The Mortgage Benefit Program does just that with it's capability to deliver results for all of your employees.
Listen to Angela's segment on CKNW
How does the Mortg

age Benefit Program integrate with your business?
From companies with only 2 employees to large companies with over 1000 employees, our Mortgage Benefit Program can integrate seamlessly with your business' needs. This means that our services can be made customizable for your employees pay structure, on your company's Intranet, or via one-on-on consultation.
How much will it cost yo

u?
Nothing. Our Employee Mortgage Benefit Program is no cost to you at all!
Connect with us!
To learn more about our Employee Mortgage Benefit Program, reach out to us at hello@countoncalla.ca or at 604-802-3983.
---
Angela Calla is a 17-year award-winning woman of influence which sets her apart from the rest. She is without a doubt, a true expert in her field. Alongside her team, Angela passionately assists mortgage holders in acquiring the best possible mortgage. Through her presence on "The Mortgage Show" and through her best-selling book "The Mortgage Code", Angela educates prospective home buyers by providing vital information on mortgages. 
In August of 2020, at the young age of 37, Angela surpassed $1 Billion dollars in funded personal mortgages. In light of this, her success awarded her with the 2020Business Leader of the Year Award.
Angela is a frequent go-to source for media and publishers across the country. For media interviews, speaking inquiries, or personal mortgage assistance, please contact Angela at hello@countoncalla.ca or at 604-802-3983.
Click 

 here

to view the latest news on our blog.