December 2019 real estate stats are in & your 2019 B.C home assessment has become available. Click this link in order to check yours: https://www.bcassessment.ca
If you have any questions on qualifying for a mortgage to purchase a home, mortgage renewal, debt consolidation or spousal buyout- please reach out.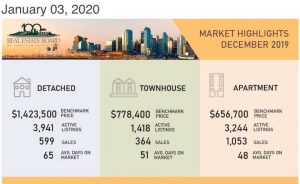 Angela Calla is a 15 year award-winning Mortgage Expert, Woman Of Influence & has been awarded Entrepreneur of the year 2019 by the Poco Best Biz Awards. Alongside her team, she passionately assists mortgage holders get the best mortgage, and educating them on "The Mortgage Show" on CKNW for over a decade.   She is an international best selling author on Amazon with her book, The Mortgage Code.   Proceeds from her book sales are donated to Access Youth Outreach services, a local charity in our community supporting our youth.  She is magazine contributor, a speaker and co-author of a second book called Dynamic Women ® Success Secrets.  For Media interviews, speaking inquiries or personal mortgage assistance, please contact Angela at acalla@dominionlending.ca.