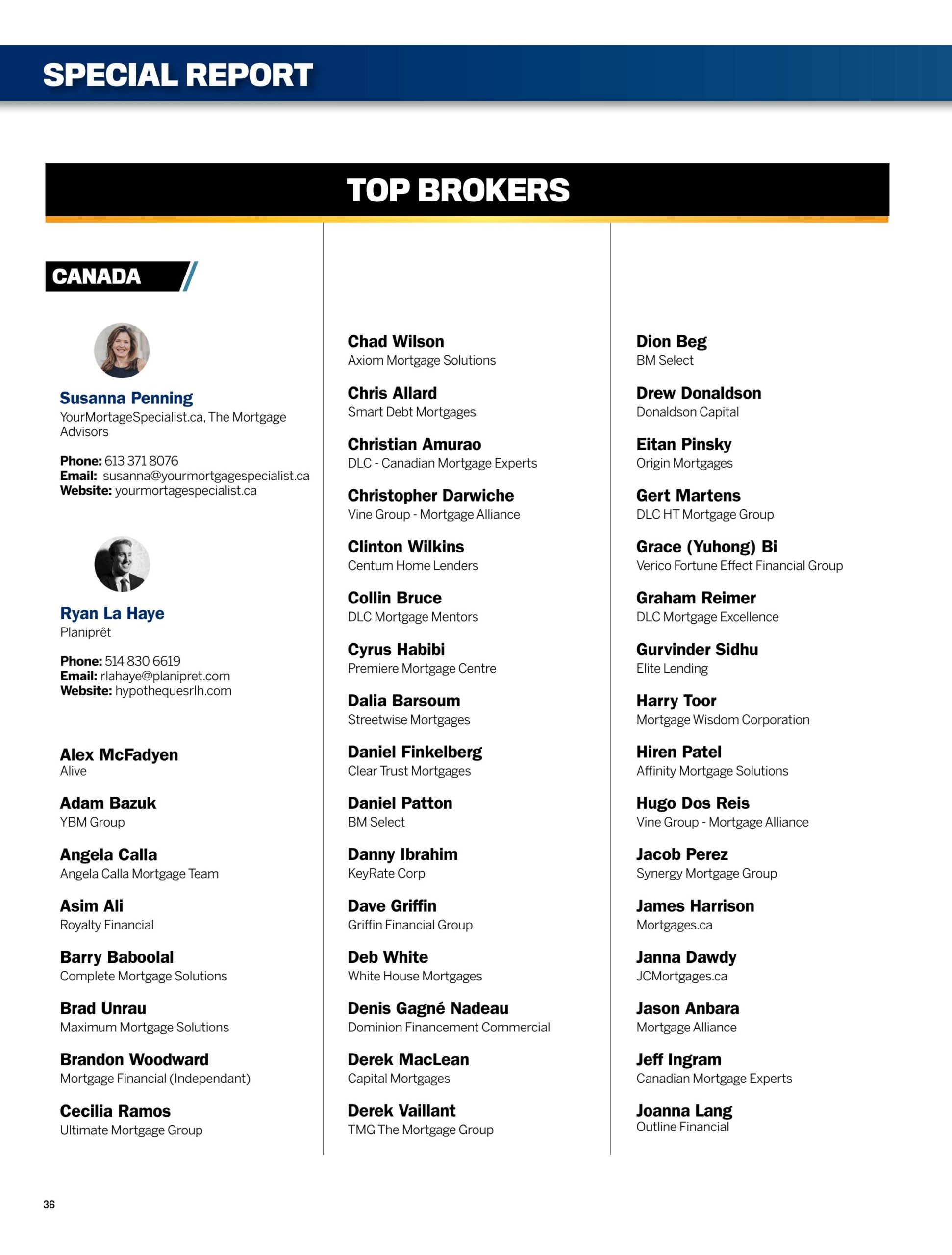 Weathering a Turbulent Market
In spite of predictions to the contrary, COVID-19 did not bring the mortgage sector to a screeching halt. Throughout 2021, despite new virus variants and a roller coaster of lockdowns, the volume of mortgage deals kept brokers working overtime to keep up with the demand.
This year is shaping up to be a productive one with the same volume of business for brokers across the country. Arguably, several broader economic factors have coincided with the pandemic's positive mortgage spinoffs, including continuing historically low mortgage rates, a lack of supply of housing inventory, and jaw-dropping housing appreciation in Canadian housing markets of all sizes.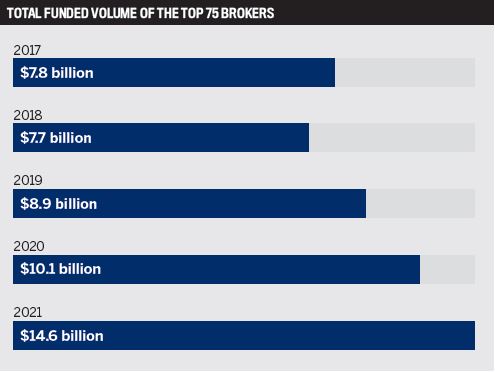 As offers come across brokers' desks without any contingencies and the requirement to work quickly to secure the best deal for their clients, to say that brokers from coast to coast have been kept busy is an understatement.
"If you had asked me back in 2019 what is something that could cause the collapse of the real estate market, I would have said a global pandemic," says Daniel Patton, mortgage agent with BM Select and one of CMP's Top 75 Brokers.
Add into the mix recent developments, including the backlog of supplies at major ports and disruptions to the supply chain as well as inflation hovering at levels not seen since the early 1990s, and brokers still feel very positive about the direction of the mortgage space in 2022.
The long-anticipated Bank of Canada announcement of a quarter of a percent increase to the overnight lending rate has not derailed broker enthusiasm. The flurry of interest in the mortgage space is expected to continue.
"Our real estate went crazy. People can say whatever they want about economics, but it is all about supply and demand, so I anticipate the sales continuing to be strong as inventory comes available," Patton states.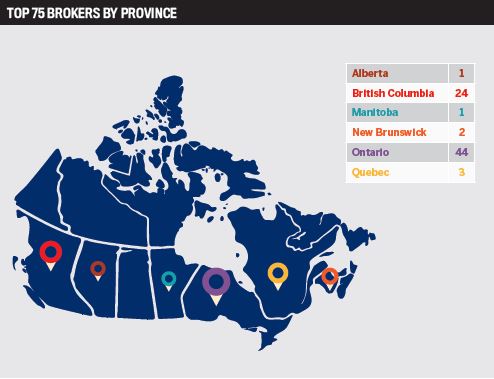 Effective solutions
When asked how it feels to be recognized by CMP as a top mortgage performer in a field rife with competition, the winners could agree that it is a thrill just to be nominated among one's peers.
"This is my 21st year of doing mortgages. I just would say that it's really nice to be recognized and to have done so over my career and that all that hard work has paid off," says Scott Brown, mortgage broker and owner at Ultimate Mortgage Group.
For Tracy Valko, broker-owner at Valko Financial, it's an honor to be recognized for the hard work and dedication she puts into the industry. "I am always humbled and grateful for the brokerage to be recognized. It's not just one individual, it's us together. I would say that we are a family, and we have to do it together," she says.
James Harrison, mortgage broker at Mortgages.ca and another top performer in 2022, remarks: "It feels great. We work so hard at what we do and to be recognized, and for our clients to see that we are recognized, is really great, too."
Top qualities
The ability to navigate the sometimes harsh realities of the brokerage world is a skill that takes years to develop. Becoming a Top 75 Broker requires certain attributes to be brought to the mortgage table.
"It takes a lot of hard work. I know that sounds cliché, but it's the truth. Also, it involves being proactive with clients rather than reactive," says Collin Bruce, mortgage broker at DLC Mortgage Mentors.
Drew Donaldson, founder and principal broker at Donaldson Capital, says: "It's a time-sensitive business. You have to be quick on your feet. You have to be fast and efficient."
Other qualities that the Top 75 Brokers considered important are being responsive, patient, and willing to listen to their client's needs.
"One thing that comes to mind is resilience. It's not always the good times," Clinton Wilkins, team leader at Centum Home Lenders, says. "In this industry, it can be very challenging with a lot of moving parts, so being organized is important as well."
Successful approaches
The approach that each broker takes when dealing with their valued clients can vary. The winners provided insight into what approach works best for them to get the deal done while putting the client front and center.
"For us, the client approach is that we really try to have the same process for every client so that everyone gets the same positive experience from our team," Chris Allard, mortgage broker with Smart Debt Mortgages, states. He adds that this experience is built around the first client phone call when the broker asks what the clients hope to achieve and what their long-term goals are.
Patton believes that being a top-performing broker means having a balance of sales and underwriting. "You have to be honest and direct with your client and in a fast-moving market it certainly helps to give direct answers," he says.
Not to leave out the lending relationship, Donaldson drew attention to the approach needed to create a seamless lender submission.
"We have what's called the Donaldson difference. One of the four pillars on which it rests is the key relationships that we have with our lending partners. It has taken 15-plus years to develop those relationships," he explains.
Running the long race
When asked what lies ahead for 2022, the winners unanimously agree that despite recent rate hikes that have directly impacted variable rates, the mortgage race will not be slowing anytime soon.
"It's a rising interest rate environment. People may be taking a more conservative approach and may pay a bit of a premium and lock in their rates with a fixed mortgage," Donaldson predicts.
Patton adds that "although inventory may be low right now, I anticipate the sales to remain very strong because there is such a backdrop of buyers."
And in Harrison's view: "I don't see rates skyrocketing. I think a lot of people will continue to refinance because most people are staying in their homes and wanting to be doing a major renovation or maybe buying a second property like an investment property."
Their piece of winning advice for 2022?
"Believe in yourself and love yourself," Valko concludes.
(This article is courtesy of CMP)
---
Angela Calla is an 19-year award-winning woman of influence which sets her apart from the rest. Alongside her team, Angela passionately assists mortgage holders in acquiring the best possible mortgage. Through her presence on "The Mortgage Show" and through her best-selling book "The Mortgage Code", Angela educates prospective home buyers by providing vital information on mortgages. In light of this, her success awarded her with the 2020Business Leader of the Year Award.
Angela is a frequent go-to source for media and publishers across the country. For media interviews, speaking inquiries, or personal mortgage assistance, please contact Angela at hello@countoncalla.ca or at 604-802-3983.
Click

here

to view the latest news on our blog.