New research shows that the bank of mom and dad or other family support is more important than ever for Canadians getting into the housing market.
The research comes from Zolo, a national real estate marketplace, which goes as far as to say borrowing from family is "becoming mandatory" to enter the market.
Zolo's insights are based on a survey of homebuyers who purchased houses in 2022.
We've covered many stories about how long it would take to save up for a down payment in housing markets like Toronto and Vancouver, but family plays a huge part for many looking to skip that step.
Zolo found that 47% of Canadians receive money from family or an inheritance "to boost" their down payment. An additional 24% use their partner's family's money for a down payment.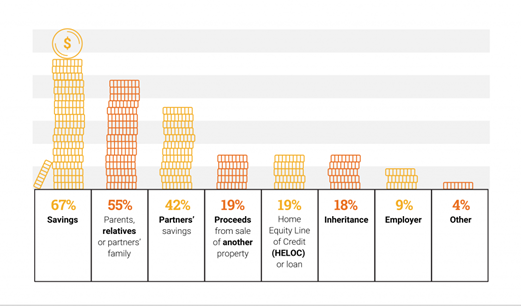 Less surprising is that a large number of Canadians use borrowed money to buy homes, like through a line of credit or inheritance.
Mortgage expert Angela Calla told Zolo that it's better to use family financial planning "and getting a gift from your parents as a part of an early inheritance" versus borrowing.
Another fascinating insight that probably is not very surprising to hear is that 49% of Gen Z browsers for properties on Instagram. This differs from other generations, like boomers, Gen Xers and millennials, who primarily use real estate listing websites.
One-quarter of respondents even said they browsed for homes via TikTok.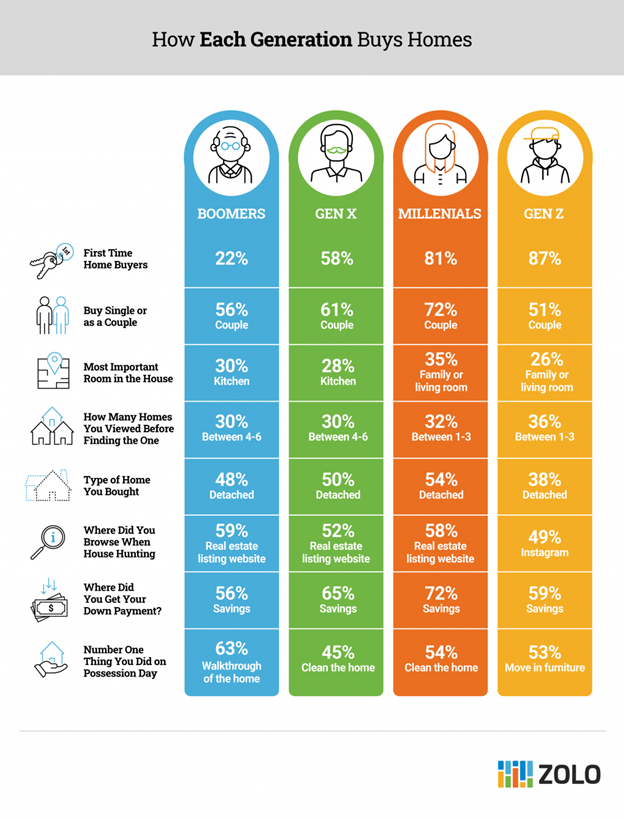 Zolo also said that millennials and Gen Z folk are "much more decisive" when it comes to knowing what they want.
Another interesting tidbit is what home buyers consider the most important rooms in the home. 30% of respondents said the living or family room was most important, followed by 20% who said the kitchen was most important, and 13% said bedrooms.
(This article is courtesy of the Daily Hive Vancouver)
---
Angela Calla is an 19-year award-winning woman of influence which sets her apart from the rest. Alongside her team, Angela passionately assists mortgage holders in acquiring the best possible mortgage. Through her presence on "The Mortgage Show" and through her best-selling book "The Mortgage Code", Angela educates prospective home buyers by providing vital information on mortgages. In light of this, her success awarded her with the 2020Business Leader of the Year Award.
Angela is a frequent go-to source for media and publishers across the country. For media interviews, speaking inquiries, or personal mortgage assistance, please contact Angela at hello@countoncalla.ca or at 604-802-3983.
Click

here

to view the latest news on our blog.