Angela Calla Contributes to the NEW Book
Dynamic Women® Success Secrets to Empower & Inspire!
Angela Calla, as an accomplished businesswoman, has teamed up with Diane Rolston (Coach, Speaker and CEO of Dynamic Women®) and several other Top Thought Leaders, Experts and a select group of leading entrepreneurs and professionals as a Contributor to the new book, Dynamic Women® Success Secrets! She was selected because of her commitment to serving others and willingness to share her secrets for living a successful life.
DYNAMIC WOMEN® SUCCESS SECRETS IS SCHEDULED FOR RELEASE IN NOVEMBER 2019.
This NEW "Game-Changing Book" REVEALS how you can use simple tips to increase your success, boost your motivation, and feel empowered to achieve your goals.
​With 52 inspiring stories and real-life examples you'll have weekly tips to achieve a variety of goals, the real SECRETS behind successful results AND messages to empower your week and to set a positive mood for your day!
For more information about the upcoming release and to attend the book launch parties in both Ontario and British Columbia visit www.dianerolston.com/success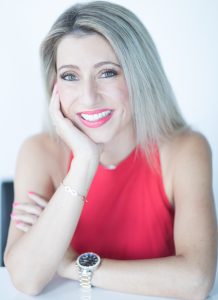 About Angela Calla:
Angela, as a licensed mortgage broker with Dominion Lending Centres and industry award winner, has been ranked nationally as one of the most influential women in the mortgage industry.  As a result, Angela Calla has made a name for herself as an expert media guest for television, radio and print including hosting "The Mortgage Show"   in Vancouver on CKNW AM980 – now in it's 11th season where she continues to educate, elevate and empower the public with knowledge about acquiring a mortgage and navigating the market. More recently, Angela became a best-selling author with her book "The Mortgage Code" which has helped bring clarity to Canadians seeking a mortgage. She is also a proud mother of 2 young children and a generous contributor to many local charities. She is a passionate, caring and generous women who has achieved success through caring about her clients and her community.
 About Diane Rolston and Dynamic Women®:
Diane Rolston is called THE Expert on Being Dynamic and living a Dynamic Life. After leading hundreds of events and programs in her two businesses, speaking on international stages, being a published author while raising two young children, Diane Rolston knows all about work/life balance and getting things done! As an Award-Winning Coach and the CEO and founder of Dynamic Women®, a global community of women, her purpose is to unlock the greatness in others. Diane works with professionals and small business owners all over the world to provide clarity, confidence and action through coaching. www.dianerolston.com.  Dynamic Women® is an international community of success-oriented women. Our members get access to success coaching, additional online educational activities, and the invaluable networking connections they need to reach their personal or professional goals.
Learn more about Dynamic Women® at www.dynamicwomenclub.com
 To contact Angela Calla today for media interviews, speaking inquiries or personal mortgage assistance, please call Gordana at 604-939-8777 ext 367 or email: callacom@dominionlending.ca or visit us at  www.angelacalla.ca
Angela Calla is a 15 year award-winning woman of influence and mortgage expert. Alongside her team, passionately assisting mortgage holders get the best mortgage, and educating them on "The Mortgage Show" on CKNW for over a decade and through her best-selling book "The Mortgage Code" available on Amazon. To purchase the book click here: The Mortgage Code. Proceeds from her book sales are donated to local charities helping families in the tri-city community.  Angela can be reached at   callateam@dominionlending.ca or 604-802-3983.