Our team wanted to give you a big hello and hope you had a wonderful week. In case you missed it, we wanted to take a moment to share an article from Zolo, discussing the emerging housing trends in 2023 so far.
Some key findings from this report include that:
55% of Canadians create a budget before they buy a home

50% of Canadians save their down payment in their TFSA

47% of Canadians receive money from family and/or an inheritance to boost their down payment 
Our team can help strategize all of the above and below for you within our network. Please reach out to our team to discuss how to navigate your options.
We were also asked to provide our advice as a top industry expert facing the current housing market, some highlights include:
Not shopping around for a mortgage (with a mortgage broker) is the costliest mistake anybody can possibly make

Adding outside debt can reduce your ability to qualify (we can help with a strategy) 

Reverse mortgages are becoming a popular method to provide help to their children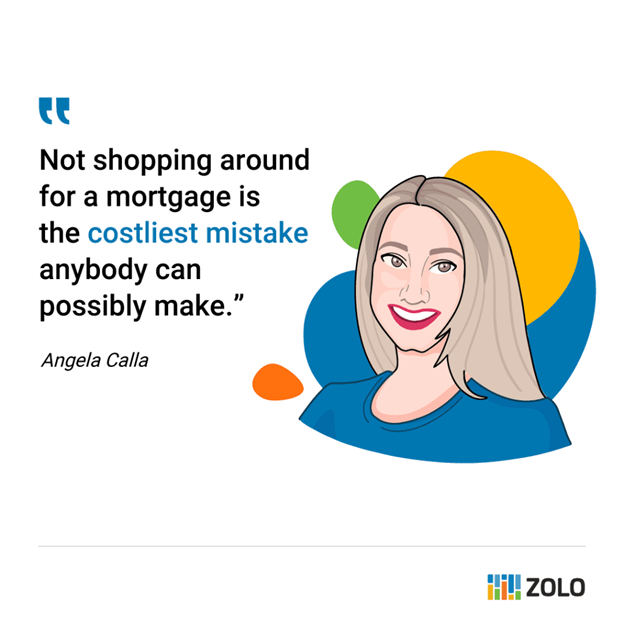 If you would like to read the entire article, you can click the image above.
As always, our team is always available to answer all your mortgage-related inquiries.
We hope you have a wonderful and warm weekend!
The Angela Calla Mortgage Team
---
Angela Calla is an 19-year award-winning woman of influence which sets her apart from the rest. Alongside her team, Angela passionately assists mortgage holders in acquiring the best possible mortgage. Through her presence on "The Mortgage Show" and through her best-selling book "The Mortgage Code", Angela educates prospective home buyers by providing vital information on mortgages. In light of this, her success awarded her with the 2020Business Leader of the Year Award.
Angela is a frequent go-to source for media and publishers across the country. For media interviews, speaking inquiries, or personal mortgage assistance, please contact Angela at hello@countoncalla.ca or at 604-802-3983.
Click

here

to view the latest news on our blog.