Metropolitan Composite – This measure is the weighted average of 13 major Census Metropolitan Areas (CMA) that represent Canada. This is the most common method of measuring house price values in Canada.
Canadian Composite – This measure is the median average of all 1500 Forward Sortation Areas (FSA) across Canada including all major metro markets, all medium and small-sized cities and towns and all rural regions. This is the most robust method of assessing and measuring house prices in Canada. 
The charts are some examples of the insights and analysis from the data set.
House Price Index Trend
Jan 2015 to Nov 2021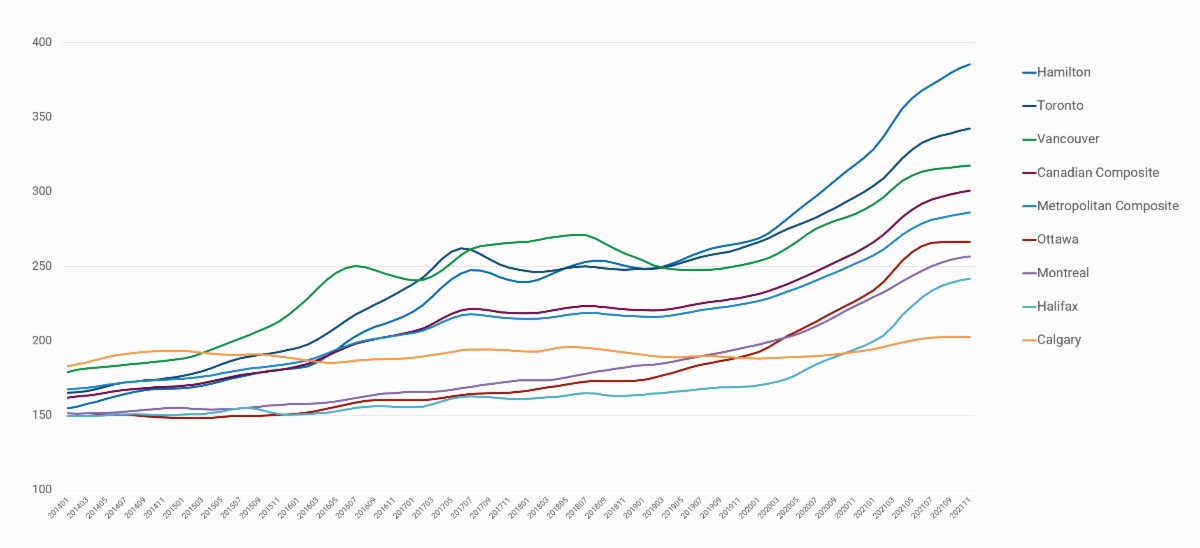 Year-over-Year House Price % Change
Jan 2018 to Nov 2021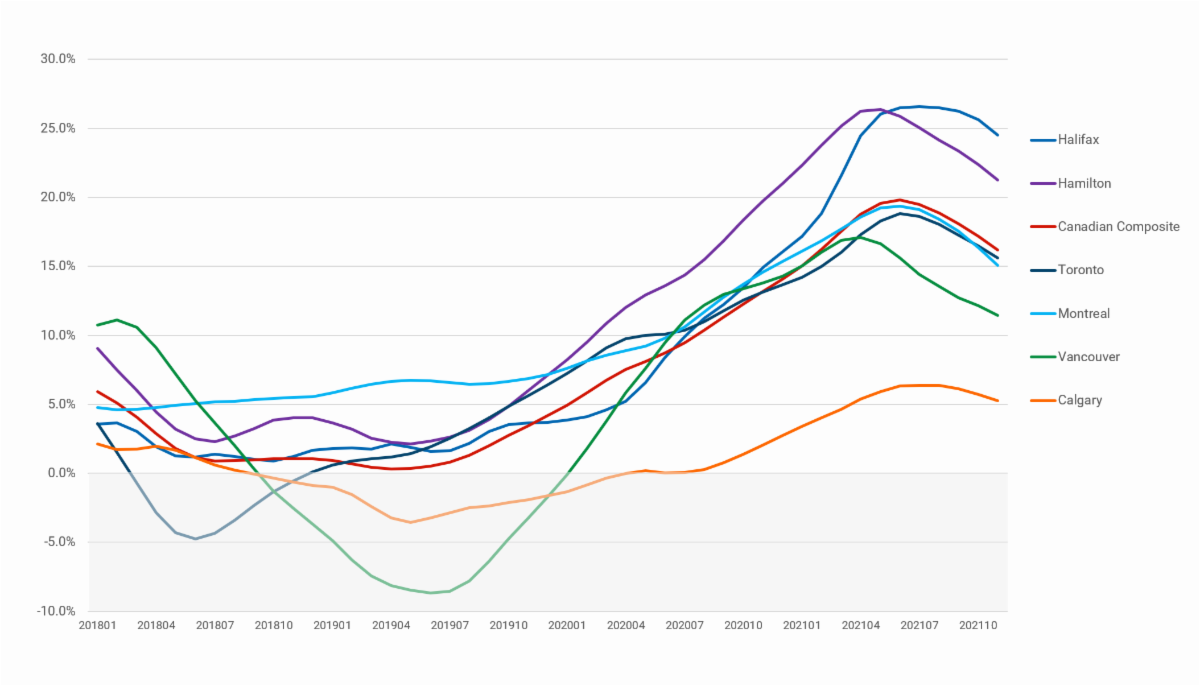 Aggregate House Price Values
Nov 2021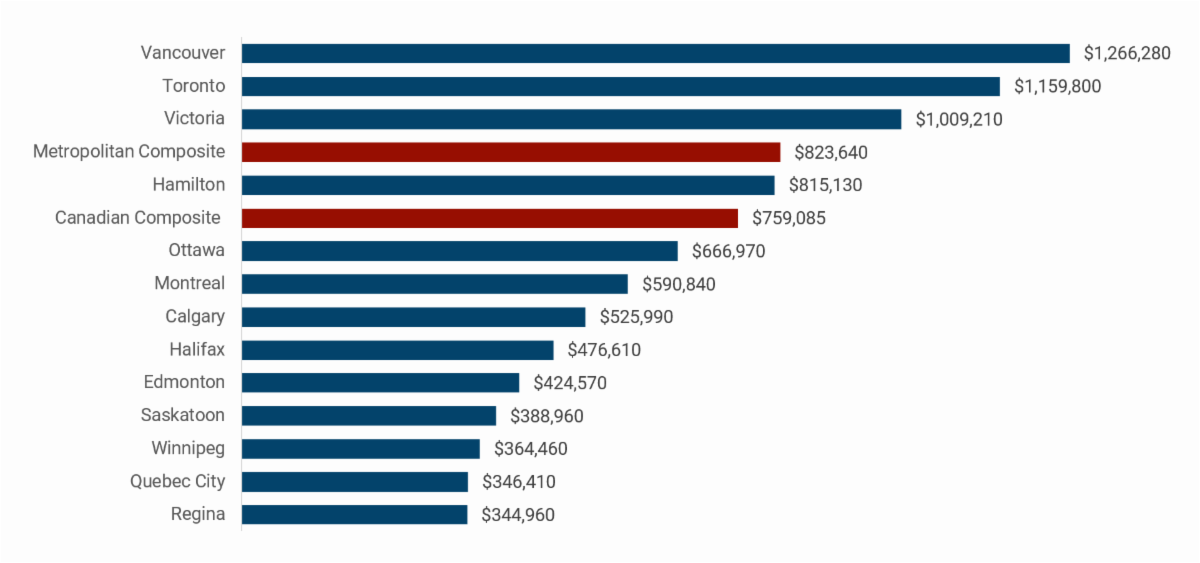 Year-over-Year House Price Growth
Nov 2020 to Nov 2021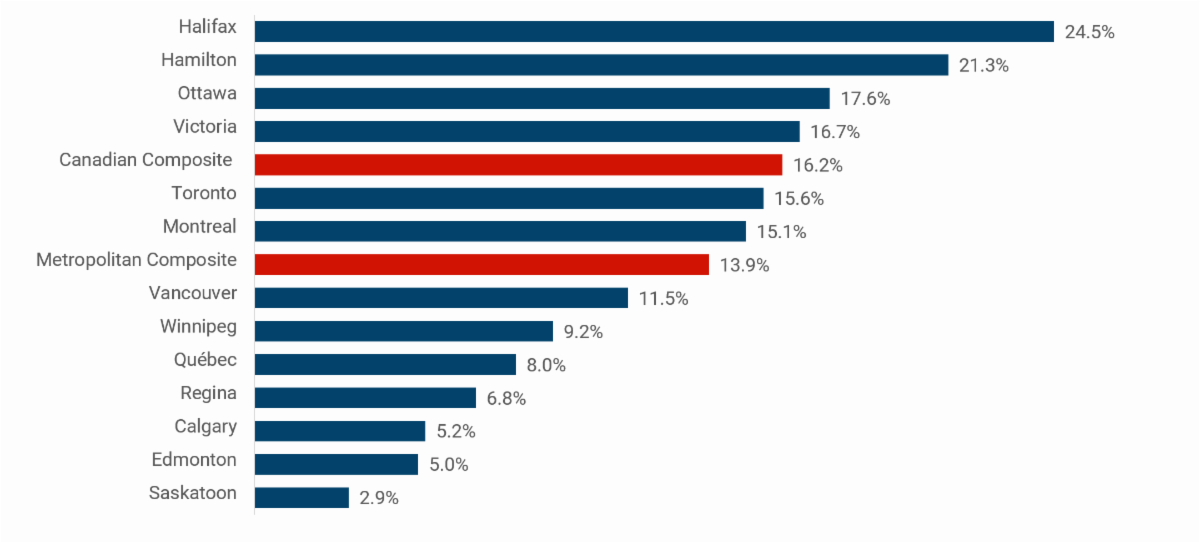 This is a subset of a more comprehensive data set that is available as a subscription service. For more information about the RPS House Price Index (HPI) solution, please visit their website
---
Angela Calla is a 17-year award-winning woman of influence which sets her apart from the rest. She is without a doubt, a true expert in her field. Alongside her team, Angela passionately assists mortgage holders in acquiring the best possible mortgage. Through her presence on "The Mortgage Show" and through her best-selling book "The Mortgage Code", Angela educates prospective home buyers by providing vital information on mortgages. 
In August of 2020, at the young age of 37, Angela surpassed $1 Billion dollars in funded personal mortgages. In light of this, her success awarded her with the 2020Business Leader of the Year Award.
Angela is a frequent go-to source for media and publishers across the country. For media interviews, speaking inquiries, or personal mortgage assistance, please contact Angela at hello@countoncalla.ca or at 604-802-3983.
Click 

 here

to view the latest news on our blog.