Testimonials
Read some of the comments made by our previous happy clients
"The entire Angela Calla Mortgage Team has been exceptional! My partner and I are thrilled to have been connected with them as they have been so easy and friendly to work with. They helped us get a mortgage for our first home, which can be a stressful experience, but with the help from David, John, and the rest of the Angela Calla Team this process was smooth and stress-free. Any correspondence was done in a timely, professional matter, and all of our questions answered and concerns addressed. I will definitely be recommending the Angela Calla Mortgage Team to my friends and family and would not hesitate to use them again. Thanks again for everything and we are looking forward to continue working with you in the near future! "
Shelby and Mike, Port Coquitlam
Thank you so much for your team's assistance, support and professionalism. With my current medical situation, I wasn't sure how much more stress I can take.
Thank you again. Hopefully, you can help us again in the future.
-Manny
A massive congratulations to Greg and Zoe of Burnaby!  They purchased their first home and have become part of The Angela Calla Mortgage Team's extended family.  We can't wait to help guide them through this mortgage term and in their future endeavors.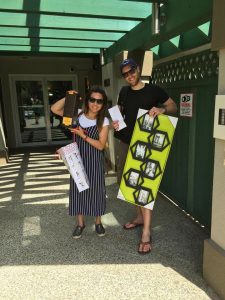 "I'd like to personally thank John and David for all their hard work on securing our second mortgage with them.  Angela Calla's  team has helped with our first mortgage five years ago and with refinancing and now our second mortgage . They have been nothing but outstanding and I would like to personally recommend them to anybody who needs a mortgage broker that will take the time to explain everything step-by step.  A1 service all the way around."  – Shannon and Robb, Surrey BC
"We had set up a ten-year mortgage with Angela several years ago.  The remortgaging  changed our lives and made it possible for us to build our counselling studio in our home. The freedom has given us the flexibility to be able to put our family first and to make sure that I am at home for my son every day when he gets home from school. For that I am forever grateful."
Brian & Michelle, Port Coquitlam
I wanted to thank you and John for all of your help. I appreciated how quick John was to answer any questions I had and how transparent he was through the entire mortgage process. As a first time home buyer I also appreciated the extra information John provided me so I would have a further understanding about credit scores, rates and mortgages.
Thanks again and I look forward to working with your team in the future!
-Erin, Surrey
"You and your team have been AMAZING to deal with. We will be (in fact already have!) recommending you to our friends and family. There are no easy words to describe the relief we feel with our new mortgage – thank you!"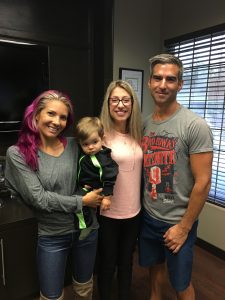 Darrin, a firefighter and Brittany, a small business owner and parents to three children save $1,300/month!
Thank you all very much for a great service from beginning to end. The level of professionalism from all of you has been refreshing.
Best regards,
Marie and Phil of Abbotsford, Retired and Self-Employed.
Referred to us by their son who we helped with his mortgage needs.
Dear Angela and your team
We just want to thank you, John and Dave for our recent mortgage renewal. They were successful in enabling us to achieve a reduced percentage rate and monthly payment. Without their professional assistance this would not have been possible. This transaction was the second time we have used your team and as before we are very appreciative. Please pass on our sincere gratitude to your exceptional team.
Sincerely Mike and Jaynie