Testimonials
Read some of the comments made by our previous happy clients
"This process went so very smoothly, all of you are so friendly and so very easy to talk to, and you all explained every aspect of refinancing in such clear and easy terms. We just could not believe how quickly you showed us another way besides the bank's way of managing a mortgage and other debt. I have to say that my only regret is that we did not seek out The Angela Calla Team years ago. When we first heard of you all, our debt would be so much smaller today id we'd done that. Anyway, we're definitely anticipating brighter days ahead, a growing savings account (now that we have money to put into one) and best of all – less stress and anxiety about finances in our home thanks to The Angela Calla Mortgage Team."
Jennifer & Jeffrey
"Ang and her team are amazing. They always go above and beyond!"
Greg
"On behalf of Leila and Arab, thank you for your email and following up on the mortgage funding that you provided to us in December. They really appreciate everything that you and your team have done for them as this really alleviated a lot of their financial concerns so that they could live comfortably within their retirement.
Words cannot express how you have made them feel especially knowing how you have taken a chance on them. They assured that they will not let you down and are grateful for what you have done for them"
Leila & Arab
"Thank you very much for the "The Mortgage Code". I was surprised and also felt very honoured to receive this book. You have helped and continue helping many people from all walks of life with your expertise. Your passion and commitment to empowering people and helping them save money is something very special. You have saved people hundreds to thousands of dollars on their mortgage. I'm sure there have been a few tissue times when they thought it was impossible.
Thank you again."
Volker
"The service I received from The Angela Calla Mortgage Team was above and beyond my expectations.  The team delivered with true concern and customer care.  The personal touches and the professional ability to help with my financial issues made the whole process very easy and comfortable.
An outstanding experience and team!! I would highly recommend them.
Thanks again for a job well done."
Cindy
"The entire Angela Calla Mortgage Team has been exceptional! My partner and I are thrilled to have been connected with them as they have been so easy and friendly to work with. They helped us get a mortgage for our first home, which can be a stressful experience, but with the help from David, John, and the rest of the Angela Calla Team this process was smooth and stress-free. Any correspondence was done in a timely, professional matter, and all of our questions answered and concerns addressed. I will definitely be recommending the Angela Calla Mortgage Team to my friends and family and would not hesitate to use them again. Thanks again for everything and we are looking forward to continue working with you in the near future! "
Shelby and Mike, Port Coquitlam
Thank you so much for your team's assistance, support and professionalism. With my current medical situation, I wasn't sure how much more stress I can take.
Thank you again. Hopefully, you can help us again in the future.
-Manny
A massive congratulations to Greg and Zoe of Burnaby!  They purchased their first home and have become part of The Angela Calla Mortgage Team's extended family.  We can't wait to help guide them through this mortgage term and in their future endeavors.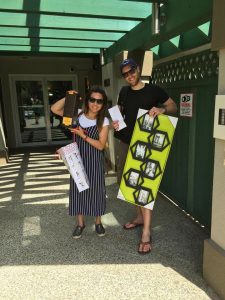 "I'd like to personally thank John and David for all their hard work on securing our second mortgage with them.  Angela Calla's  team has helped with our first mortgage five years ago and with refinancing and now our second mortgage . They have been nothing but outstanding and I would like to personally recommend them to anybody who needs a mortgage broker that will take the time to explain everything step-by step.  A1 service all the way around."  – Shannon and Robb, Surrey BC
"We had set up a ten-year mortgage with Angela several years ago.  The remortgaging  changed our lives and made it possible for us to build our counselling studio in our home. The freedom has given us the flexibility to be able to put our family first and to make sure that I am at home for my son every day when he gets home from school. For that I am forever grateful."
Brian & Michelle, Port Coquitlam
Address
130-1465 Salisbury Avenue
Port Coquitlam, BC
V3B 6J3, Canada